The Southeast Asia Primary Learning Metrics (SEA-PLM) is a regional programme for Southeast Asian countries to assess student learning outcomes at primary Grade 5. The programme's key focus is to support member countries to develop robust learning assessment systems, enabling them to monitor student learning outcomes, thereby contributing to a more equitable and meaningful education for all children across the region.
Objectives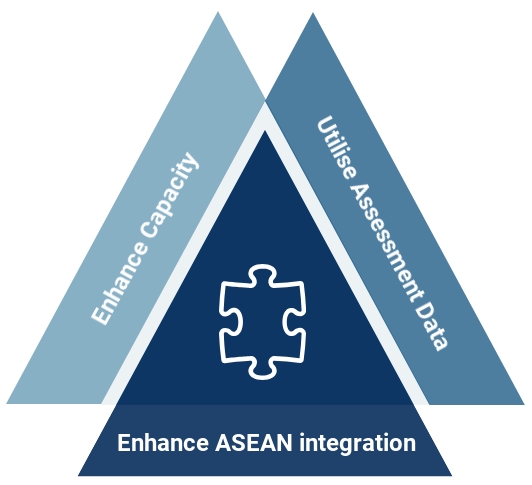 To generate and analyse assessment data at regional, national and sub-national levels.
To utilise assessment data for education improvement and more equitable learning outcomes at regional, national and sub-national levels.
To strengthen ASEAN integration in terms of approaches to assessment, with an initial focus on primary Grade 5 in the domains of numeracy (mathematics), literacy (reading & writing), and global citizenship.
A strong regional collaboration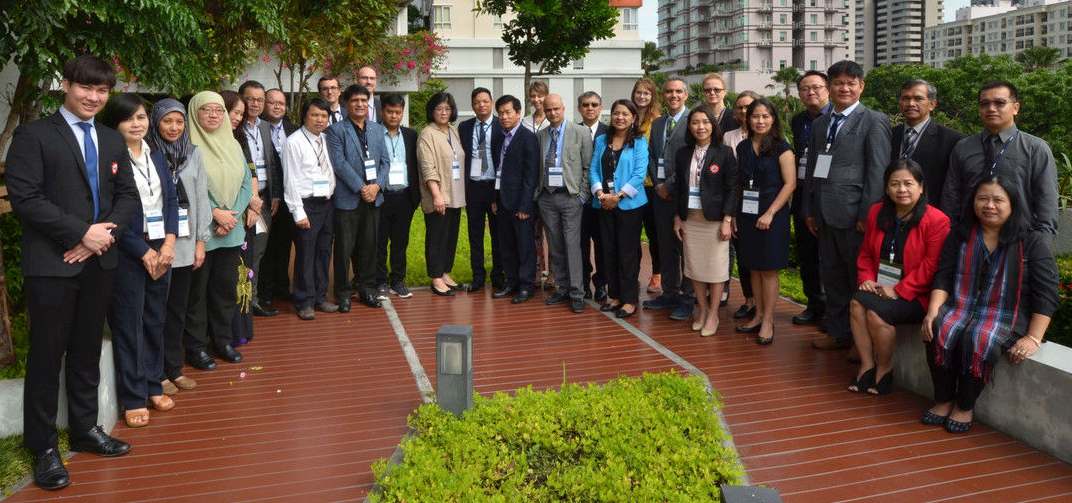 Led through the cooperation of Ministries of Education in the region, SEA-PLM emerges as a programme between the Southeast Asian Ministers of Education Organisation (SEAMEO) and the United Nations Children's Fund (UNICEF), committed to improving the quality of education through regional collaboration.
In line with SEAMEO 7 Priority Areas 2015-2035, and with the support of the Education Ministers in the region SEA-PLM's inclusion in the ASEAN Education Work Plan 2016-2020 further signifies its role as one of the key mechanisms to help achieve the regional goal of enhancing equitable opportunities to quality education and learning outcomes.
SEA-PLM is forged out of the existing SEAMEO political framework and embedded within national education systems, ensuring a strong sense of program ownership and belonging. Programme activities and progress are reported to the high-level authoritative structures of SEAMEO, which includes the Southeast Asian Ministers of Education Council (SEAMEC) and the SEAMEO High Officials Meeting (HOM). Approval, commitment and support for SEA-PLM occurs through this important regional education mechanism.
Towards the realisation of the Sustainable Development Goals
SEA-PLM supports acceleration of Sustainable Development Goal 4 (SDG 4) to ensure inclusive and equitable quality education and promote lifelong learning opportunities. It does so by evaluating education systems while being considerate of the regional context and inclusive of skills, attitudes and values that embrace the needs of the 21st Century.
In addition to measuring learning outcomes in reading and mathematics at the end of primary school (SDG target 4.1), the inclusion of the global citizenship and writing domains ensures a broader agenda for assessment of learner achievements that moves beyond the foundational areas of learning (SDG 4.7).
The inclusion of skills that are often considered less measurable suggests that these are recognized as an important aspect of quality learning for children. Such ambitions align with the ASEAN Community Vision 2025 of promoting a culture of peace and understanding through education in contributing towards a peaceful and harmonious ASEAN Community.